Tick the ingredients you need to add your shopping list.
For the compote:
For the pancakes:
To serve:
Combine all of the ingredients for the compote in a saucepan. Cook over a medium heat for five minutes until the sugar has dissolved and the fruit has softened. Set aside.
For the pancakes, combine the oats, bananas, eggs, cinnamon and flour in the bowl of a food processor. Whizz together until well combined.
Heat a non-stick pan over a medium heat and brush with some sunflower oil. Add a ladleful of batter into the pan and cook for 4-5 minutes per side until golden.
Transfer to a plate to keep warm and repeat until all the batter is used.
Stack the pancakes with some yoghurt and compote between the layers. Sprinkle on some chopped nuts and blueberries, then serve.
Nutrition Facts
Per serving: 367kcals, 10g fat (2.1g saturated), 60.1g carbs (24.6g sugars), 11.2g protein, 6.5g fibre, 0.064g sodium
Popular in Gluten-free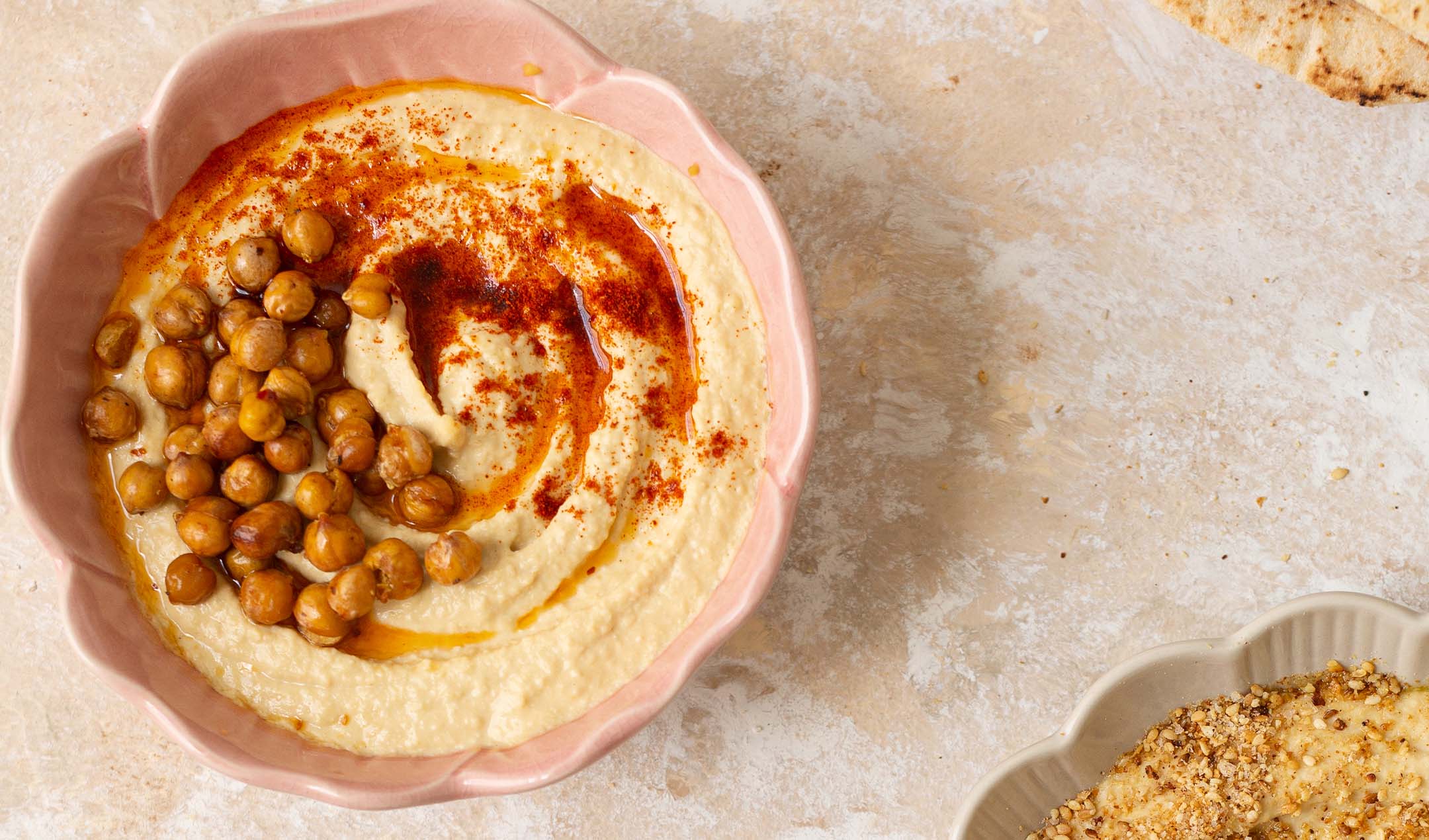 Hummus with chilli oil and crispy chickpeas