Tick the ingredients you need to add your shopping list.
---
Combine the apples, sugar and water in a saucepan over a medium heat and simmer for five minutes until the sugar has dissolved. Stir in the cinnamon, cover, and set aside.
Whisk the mashed banana, milk, vanilla extract and cinnamon in a shallow bowl.
Heat the coconut oil in a frying pan over a medium-high heat. Dip the bread into the mixture and place in the pan. Cook each side for about 2-3 minutes, or until golden brown. Serve with the cinnamon apples and eat immediately.
Note: Almond milk can be used as an alternative to Soy milk, if you wish.
Nutrition Facts
Per serving: 496 kcals, 11.8g fat (7.1g saturated), 98.6g carbs, 42.7g sugars, 5.7g protein, 10.3g fibre, 0.684g sodium
Popular in Gluten-free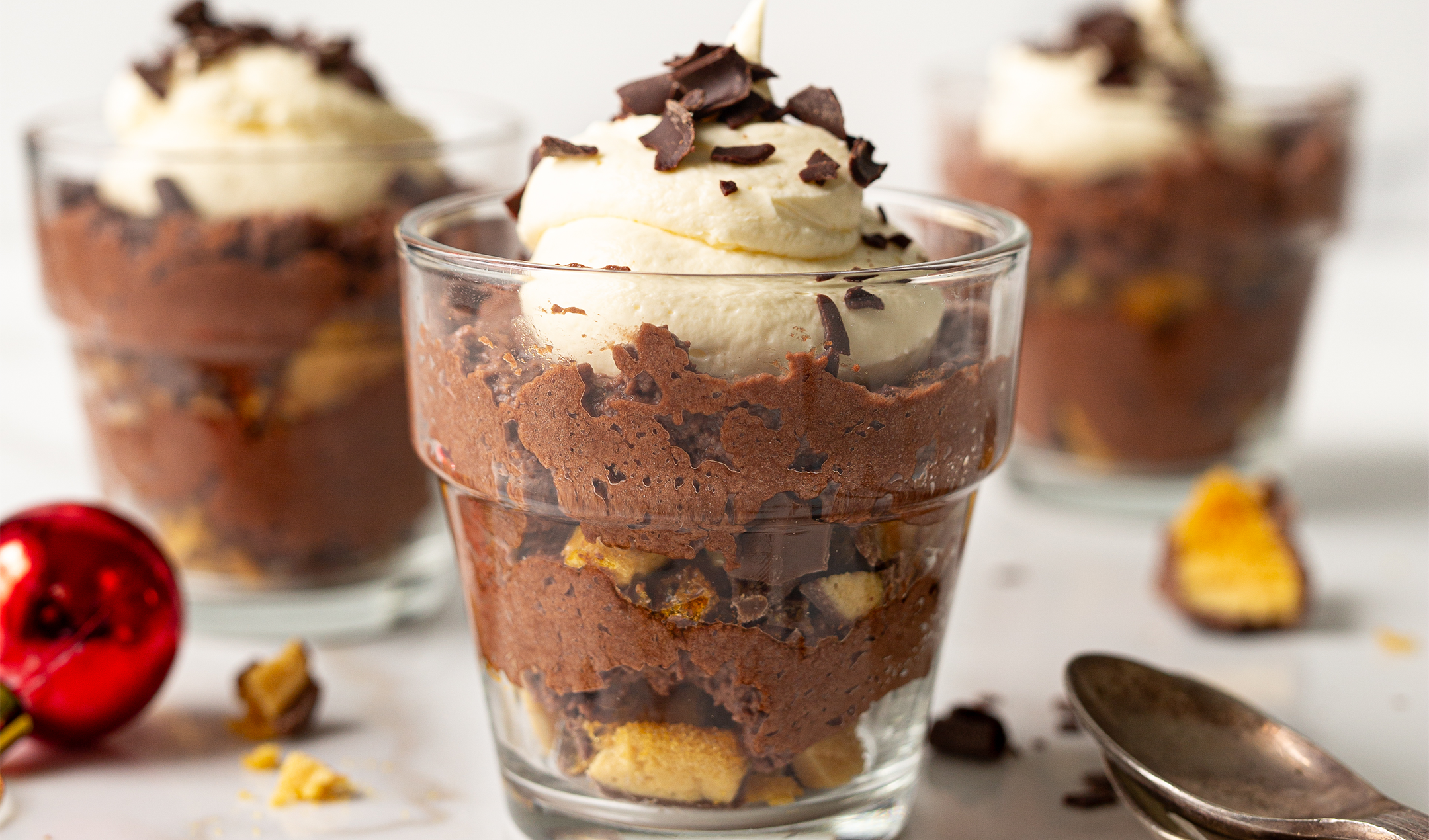 Gluten-free chocolate and honeycomb mousse by EUROSPAR