Tick the ingredients you need to add your shopping list.
Preheat the oven to 180˚C/160˚C fan/gas mark 4.
Peel and quarter 12 beetroots, place in an ovenproof dish and drizzle with 3 tbsp balsamic vinegar and 3 tbsp olive oil.
Sprinkle over 1 tbsp fresh thyme leaves and season generously with salt and black pepper.
Roast for 45 minutes or until tender and caramelised
Nutrition Facts
Top tip: Avoid the dreaded pink beetroot hands by wearing gloves while you peel and chop them!
Popular in Gluten-free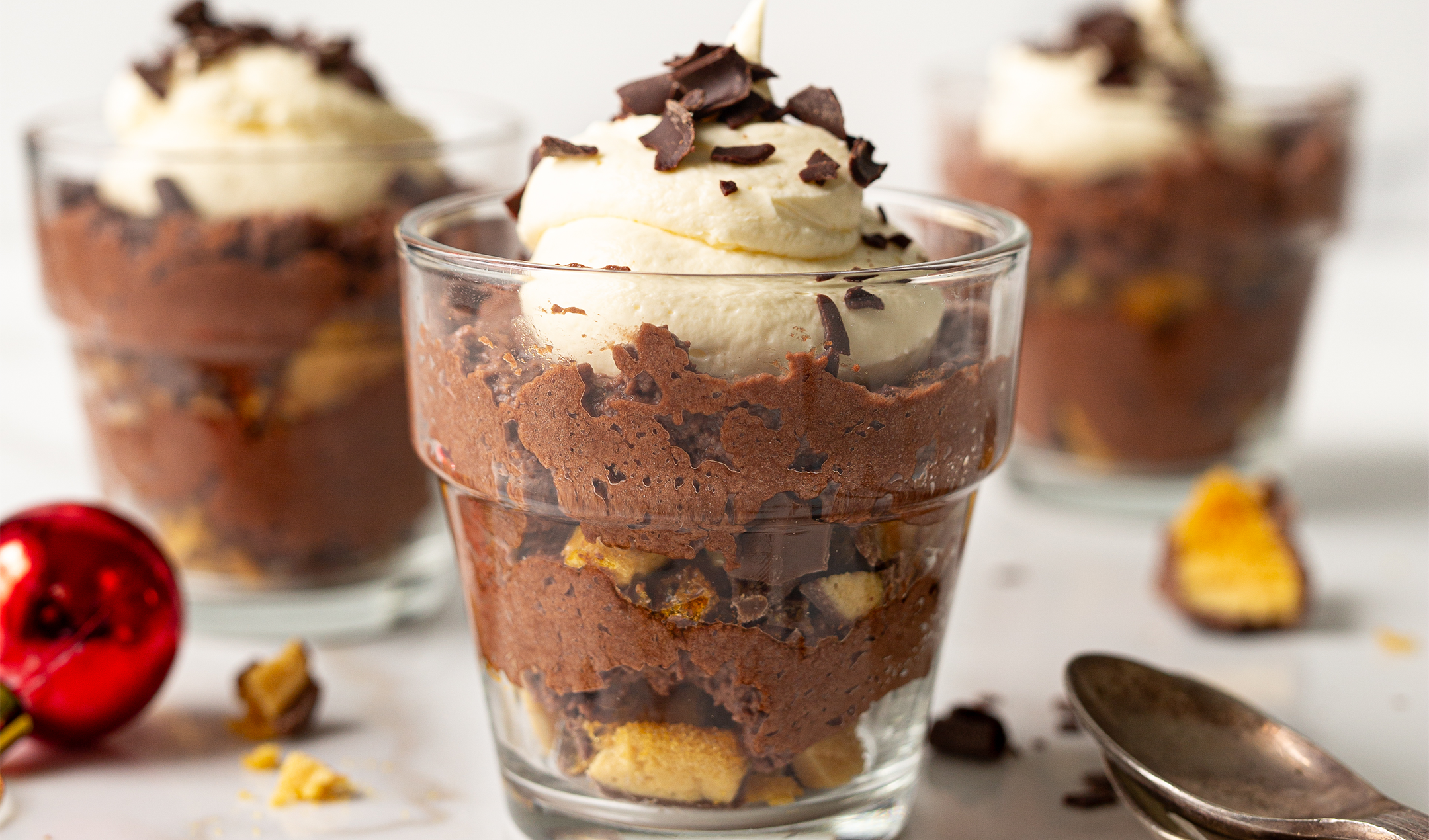 Gluten-free chocolate and honeycomb mousse by EUROSPAR