Tick the ingredients you need to add your shopping list.
Preheat the oven to 180˚C/160˚C fan/gas mark 4. Line a large baking tray with greaseproof paper.

Add the peas to a bowl and cover with boiling water. Leave to thaw for 1-2 minutes, then drain well.
Heat the olive oil in a frying pan and cook the onion for 3-4 minutes. Add the garlic and cook for another 1-2 minutes.
Transfer the onions and garlic to a food processor and add the peas. Pulse into a thick paste, then stir in the gram flour, bicarbonate of soda, fresh mint, dried thyme and some salt and pepper.
Use wet hands to divide the mixture into eight equal portions. Shape each one into a patty and place each one on the prepared baking tray. Brush each one with olive oil.
Bake the fritters for 15-18 minutes until golden brown, flipping them halfway.
Nutrition Facts
Per Serving
112kcals, 3g fat (0g saturated), 17g carbs, 4.2g sugars, 5.3g protein, 5g fibre, 0.185g sodium
MAKE IT YOURS
These work really well served with a simple green salad and some crumbled Feta… or try them topped with a poached egg for a delicious healthy breakfast.
Top Tip
These will keep in the fridge for up to three days and can be frozen, making them perfect for fibre-rich work or school lunches.
Fact
Two fritters will provide one-third of your daily fibre!
Popular in Lunchbox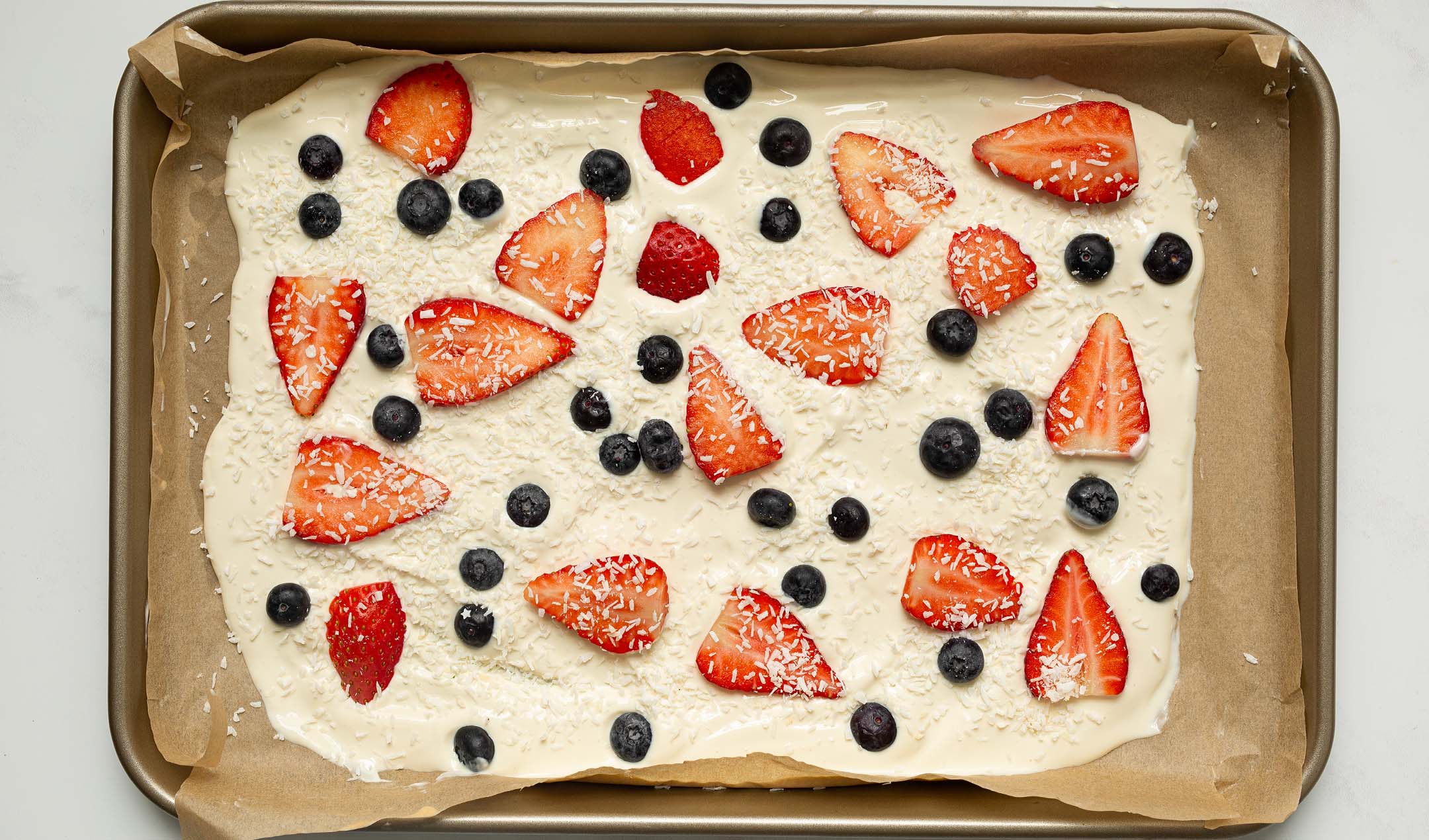 Yogurt bark