Tick the ingredients you need to add your shopping list.
For the roasted strawberries:
---
Preheat the oven to 150˚C/130˚C fan/gas mark 3. Whisk the eggs, honey, cornflour and vanilla bean paste in a large heatproof bowl.
Bring the milk and orange zest to a simmer in a small saucepan over a medium heat, then gradually whisk it into the egg mixture in a slow, steady stream until combined.
Grease six 160ml ramekins and place in a large roasting pan. Divide the egg mixture evenly among the ramekins and pour enough boiling water into the pan to come three quarters up the side of ramekins.
Bake the custards for one hour or until set at the edges and just slightly wobbly in the centre. Leave to stand for 10 minutes in the pan. Transfer to a wire rack to cool.
Increase the heat to 200˚C/180˚C fan/gas mark 6. Whisk the orange zest, orange juice and liqueur (or more juice) in a small bowl.
Place the strawberries in a baking dish and toss with the orange mixture. Roast for 10 minutes until tender.
Serve the custards with the roasted strawberries.
Nutrition Facts
Per serving:150kcals, 3.8g fat (1.7g saturated), 24g carbs, 21.3g sugars, 5.9g protein, 1.6g fibre, 0.07g sodium
Popular in Low sugar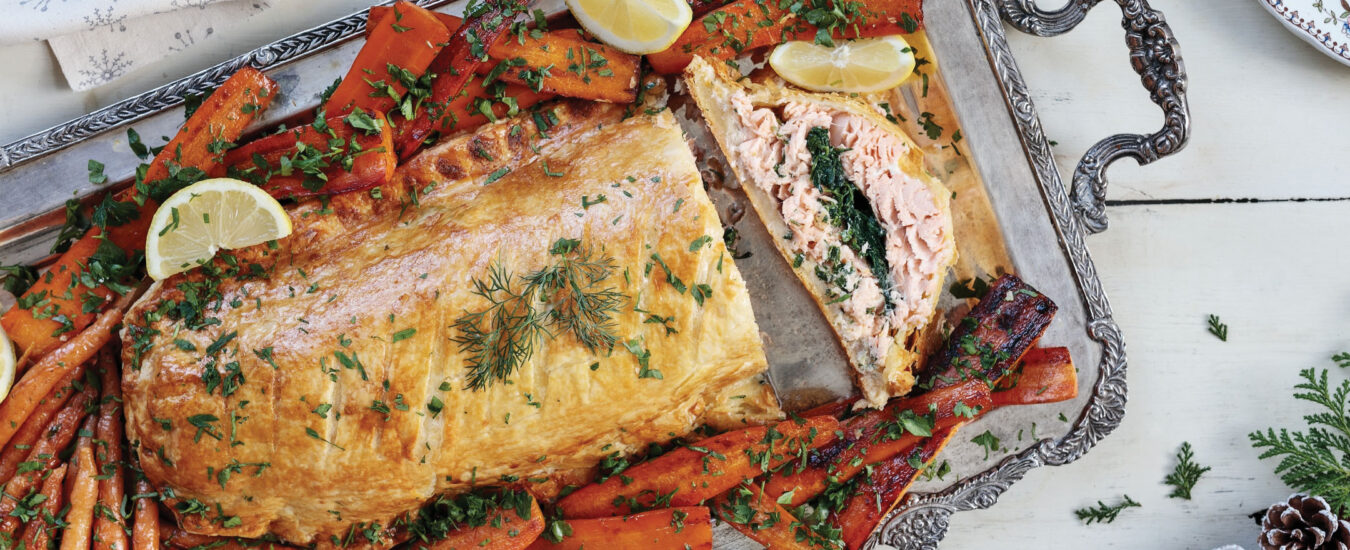 Salmon en croute