Tick the ingredients you need to add your shopping list.
Preheat the oven to 200°C/Fan 180°C/ gas mark 6.
Toss the fish in the lemon juice, season with a pinch of salt and black pepper and set aside.
Heat 1⁄4 teaspoon of oil in a large pan over a medium heat. When hot, add the chorizo and fry for 1–2 minutes, stirring regularly. Add the breadcrumbs, toss, and cook for three minutes. Remove from the pan to cool for five minutes.
Transfer the breadcrumbs and chorizo to a food processor and blitz into crumbs. Add the garlic, lemon zest, parsley, mint, Parmesan, a pinch of salt and lots of freshly ground black pepper, then blitz again to combine the ingredients thoroughly. Remove from the processor and set aside.
Add the peas and cream to the food processor and blend until smooth.
Add the fish with the marinating juices to a baking parchment-lined tray. Spread the creamed peas over the fish. Spoon the chorizo mixture on top and press it on firmly. Bake for 15-18 minutes, until the fish is cooked and the crust is crisp. Serve with buttered new potatoes, asparagus and lemon wedges.
Nutrition Facts
Per serving: 628kcals, 31.6g fat (9.2g saturated), 42.6g carbs, 7.9g sugars, 46.5g protein, 7g fibre, 1.158g sodium
Popular in Fish & seafood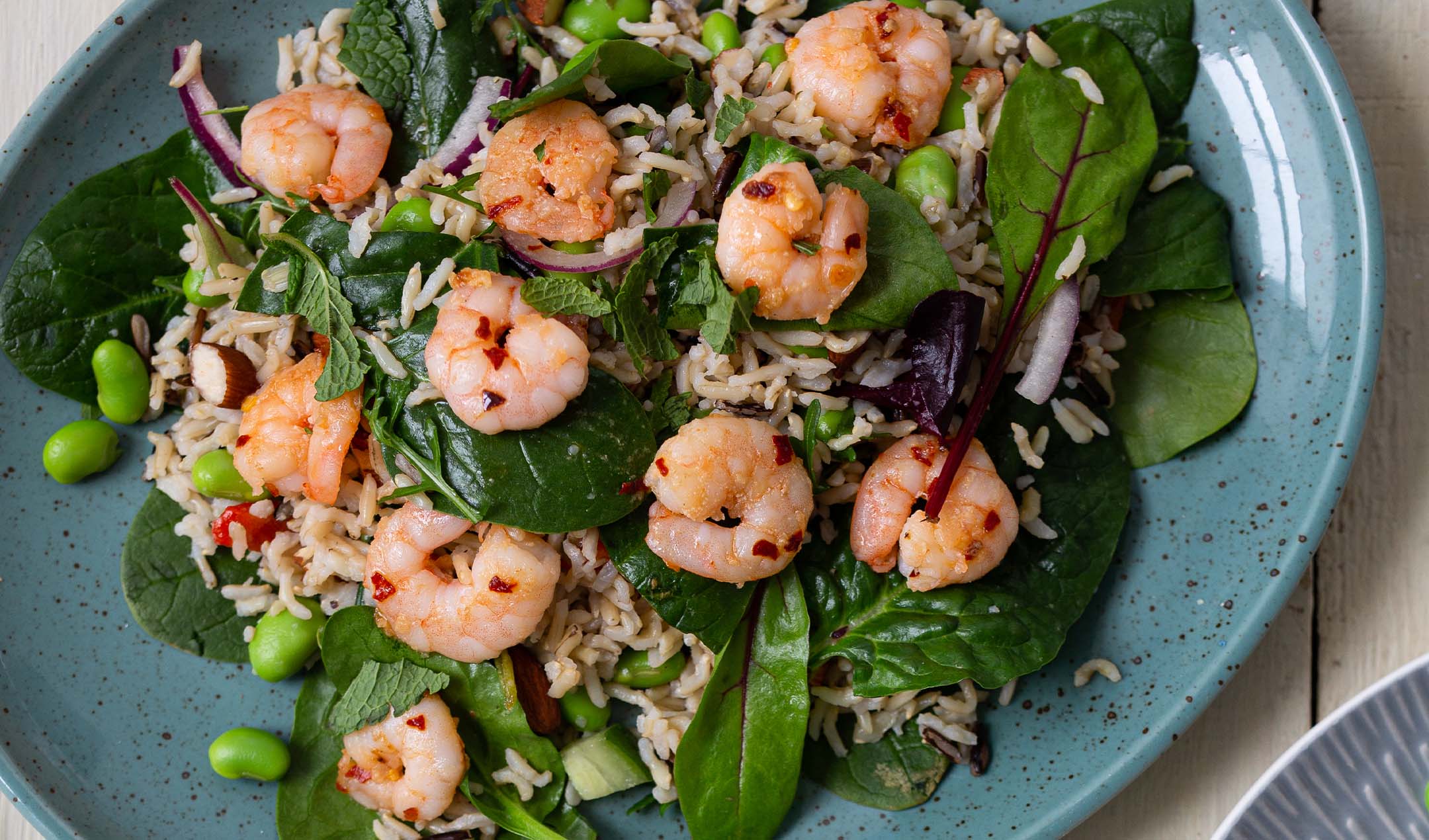 Prawn, edamame & wild rice salad