Tick the ingredients you need to add your shopping list.
For the fish:
For the peas:
Preheat the oven to 200˚C/180˚C fan/gas mark 6.
Place the fish in a baking dish large enough to hold it in one layer. Season with salt and black pepper.
Heat the butter and olive oil in a small pan over a medium-low heat. Add the garlic and cook for one minute. Add the lemon and parsley and remove the pan from the heat. Pour the garlic mixture over the fish and place in the oven to bake for 12-14 minutes until the fish flakes easily with a fork.
Meanwhile, melt the butter in a pan over a medium heat and cook the mushrooms and shallots for 4-5 minutes until tender.
Add the peas and cream and cook for another 3-4 minutes until the peas are tender. Stir in the bacon, season with salt and pepper and stir to combine.
Serve the fish with the creamed peas and bacon.
Nutrition Facts
Per serving: 402kcals, 22.6g fat (10.3g saturated), 16.2g carbs, 5.1g sugars, 36.7g protein, 4.4g fibre, 0.758g sodium
Popular in Fish & seafood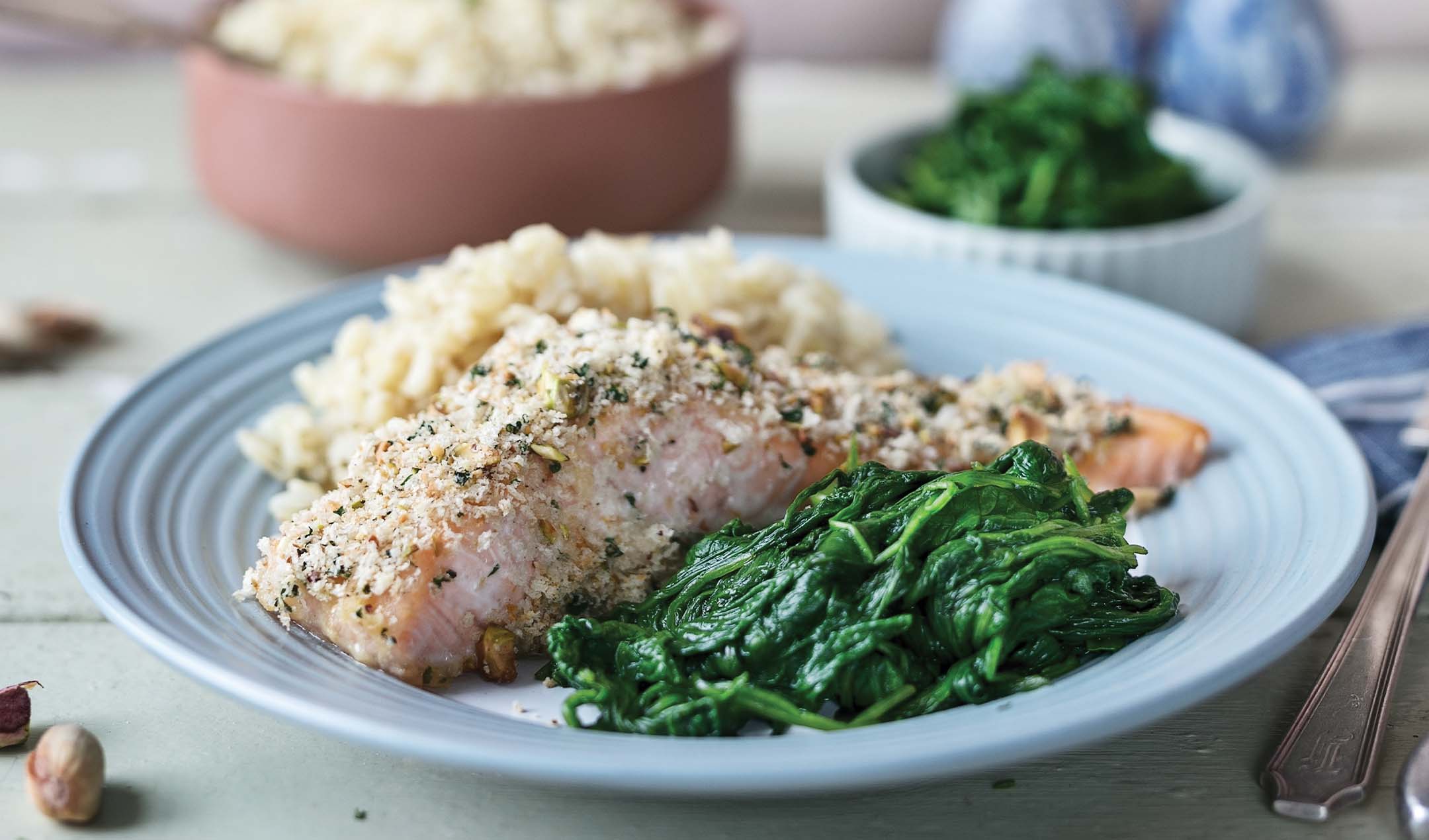 Pistachio crumbed salmon