Tick the ingredients you need to add your shopping list.
Heat the olive oil and butter in a pan over a medium-high heat. Add the cherry tomatoes and cook for 5-6 minutes, stirring frequently.
Stir in the capers, mustard, lemon juice and garlic. Bring to a boil, then reduce the heat and simmer for 2-3 minutes, stirring occasionally.
Remove from the heat and stir in the parsley, chives, some salt and black pepper and the chilli flakes, if using. Cover with tin foil and keep warm.
Heat the rapeseed oil in a large nonstick pan over a medium-high heat. Season the fish fillets and add to the pan, skin-side down. Cook for 3-4 minutes, then carefully flip the fish over and cook for another 2-3 minutes or until the flesh is opaque.
Place the fish on serving plates and spoon over the cherry tomato sauce. Serve with roasted baby potatoes.
Nutrition Facts
Per serving: 298kcals, 16.9g fat (4.9g saturated), 7.7g carbs, 3g sugars, 30.1g protein, 2.5g fibre, 0.364g sodium
---
TOP TIP:
This is also delicious with linguine. Simply stir the cooked pasta into the tomato sauce, then divide between plates and top with the fish.
Popular in Fish & seafood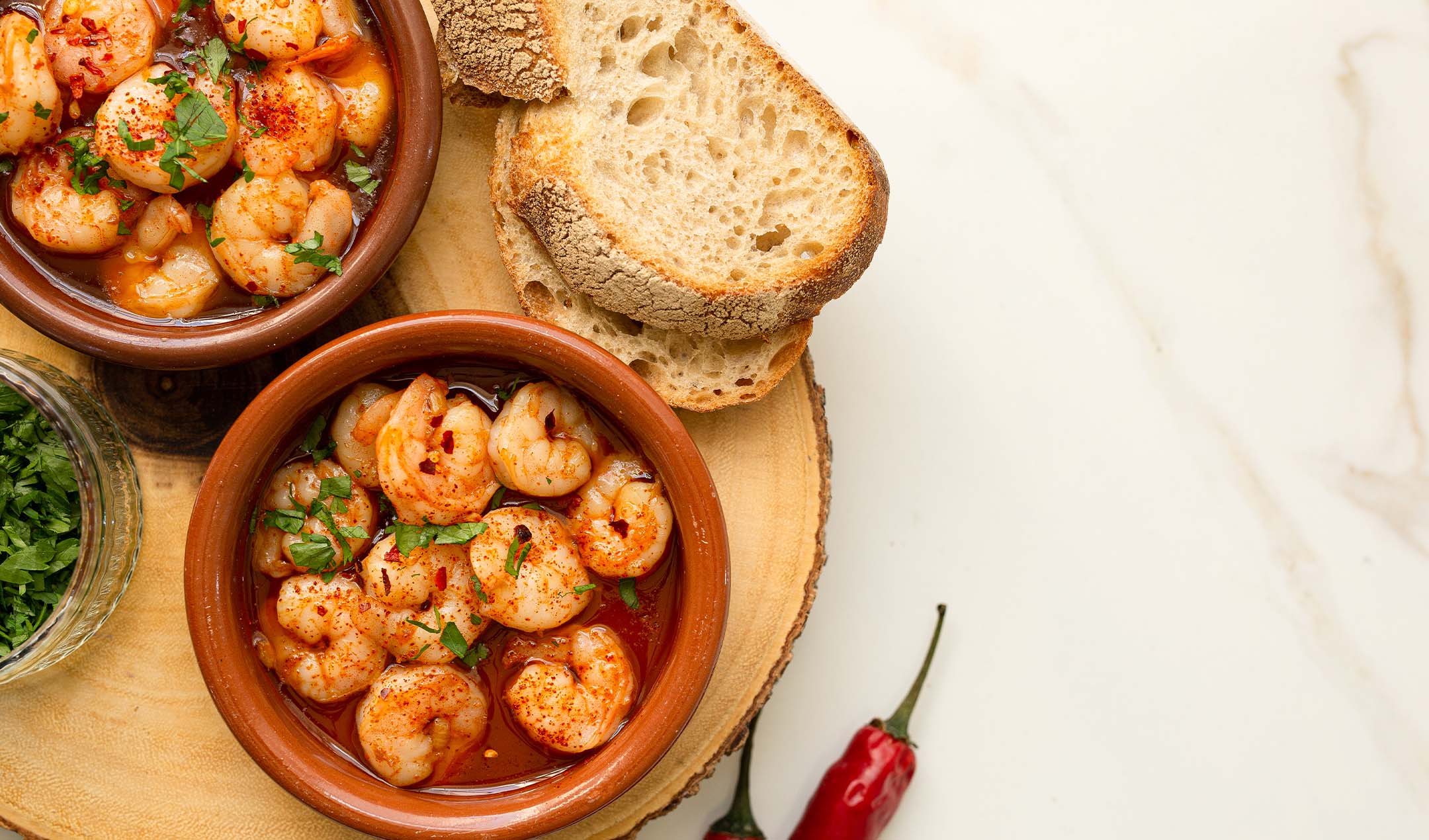 Gambas al ajillo