Tick the ingredients you need to add your shopping list.
Combine the flour and butter for the pastry in a large mixing bowl. Using your fingertips, rub them together until the mixture resembles breadcrumbs. Add the water and mix quickly to bring it together as a dough.
Shape the pastry into a disc, wrap in cling film and refrigerate for 30 minutes.
Roll out the pastry on a lightly-floured work surface into a 23cm circle. Transfer it into a 20cm loose-bottomed tart tin, pressing it into the sides of the pan and trimming off any excess from the sides. Chill for 30 minutes.
Preheat the oven to 190 ̊C/170 ̊C fan/gas mark 5. Line the pastry with parchment paper and fill with rice or baking beans. Bake for 15 minutes, then remove the rice (or beans) and paper. Bake for another 10 minutes until golden. Leave to cool.
Beat the egg yolks with the crème fraîche and three tablespoons of the sugar.
Peel, core and slice the apples. Arrange them in overlapping circles into the pastry shell.
Pour over the cream mixture and sprinkle over the remaining sugar. Bake for 35-40 minutes until set. Serve warm or at room temperature with vanilla ice cream or crème fraîche.
Nutrition Facts
Per serving: 304kcals, 16.6g fat (9.8g saturated), 36.3g carbs, 16.9g sugars, 4.1g protein, 2.7g fibre, 0.09g sodium
Popular in Pastry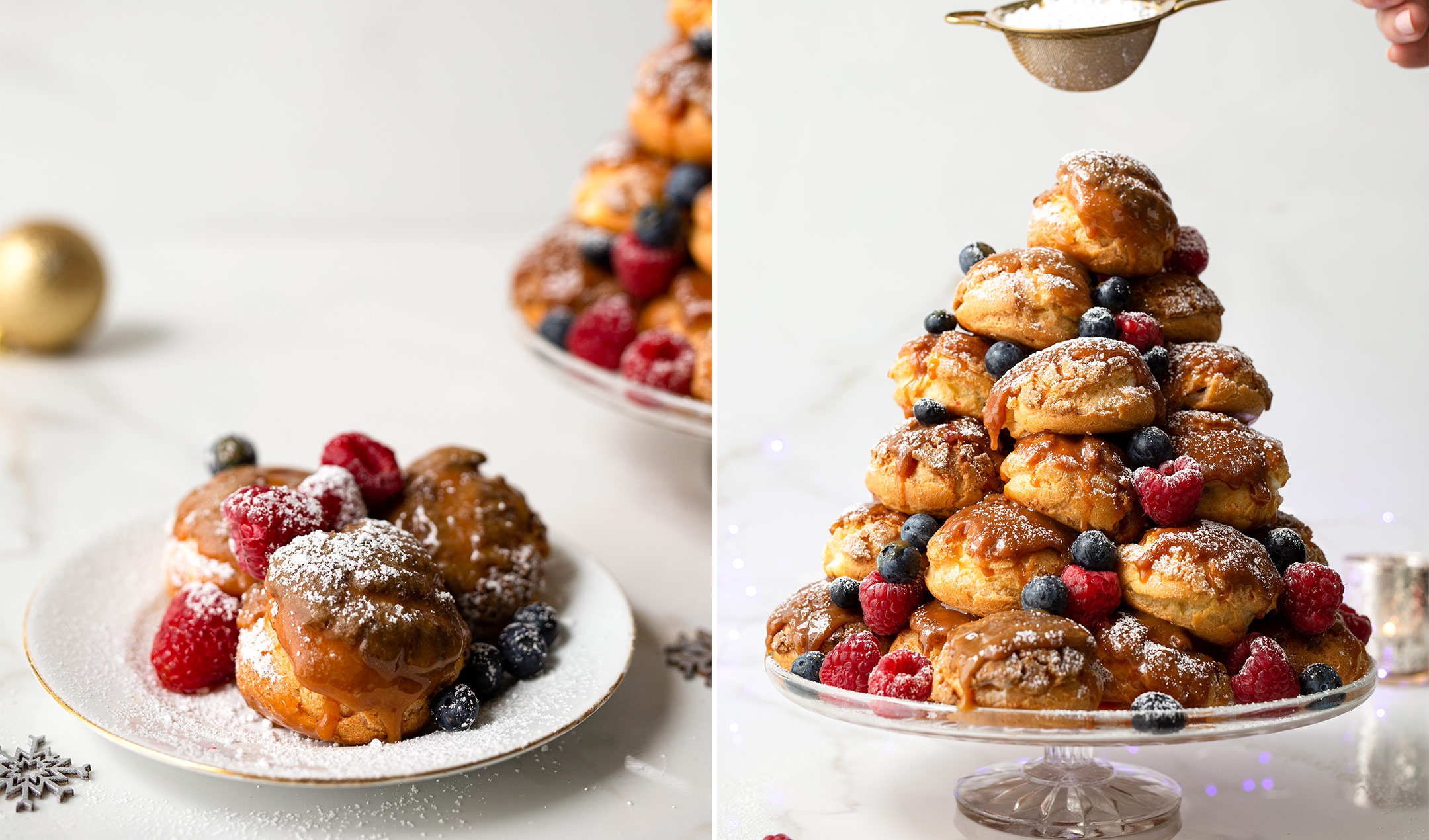 Croquembouche tower with berries