Tick the ingredients you need to add your shopping list.
Preheat the oven to 180˚C/160˚C fan/gas mark 4 and line a large baking tray with parchment paper.
Mix the apple slices with the lemon juice in a large bowl.
Dust a work surface with a bit of flour and lightly roll out the puff pastry. Slice into six rectangles, then mark a border 1cm in from the edges of each rectangle, being careful not to cut all the way through.
Arrange apple slices in two rows down the middle of each rectangle, letting them overlap slightly.
Mix together the melted butter and syrup and brush over the apples. Sprinkle over the pecans.
Mix together the sugar and cinnamon and sprinkle over the tartlets.
Bake for 20-25 minutes or until the pastry is puffed and golden, and the apples are soft and caramelised.
Serve warm with a scoop of vanilla ice cream and a bit of extra maple syrup.
Nutrition Facts
Per Serving: 464kcals, 31.6g fat (9g saturated), 41.9g carbs, 11g sugars, 5.3g protein, 3.2g fibre, 0.19g sodium
Popular in Kids baking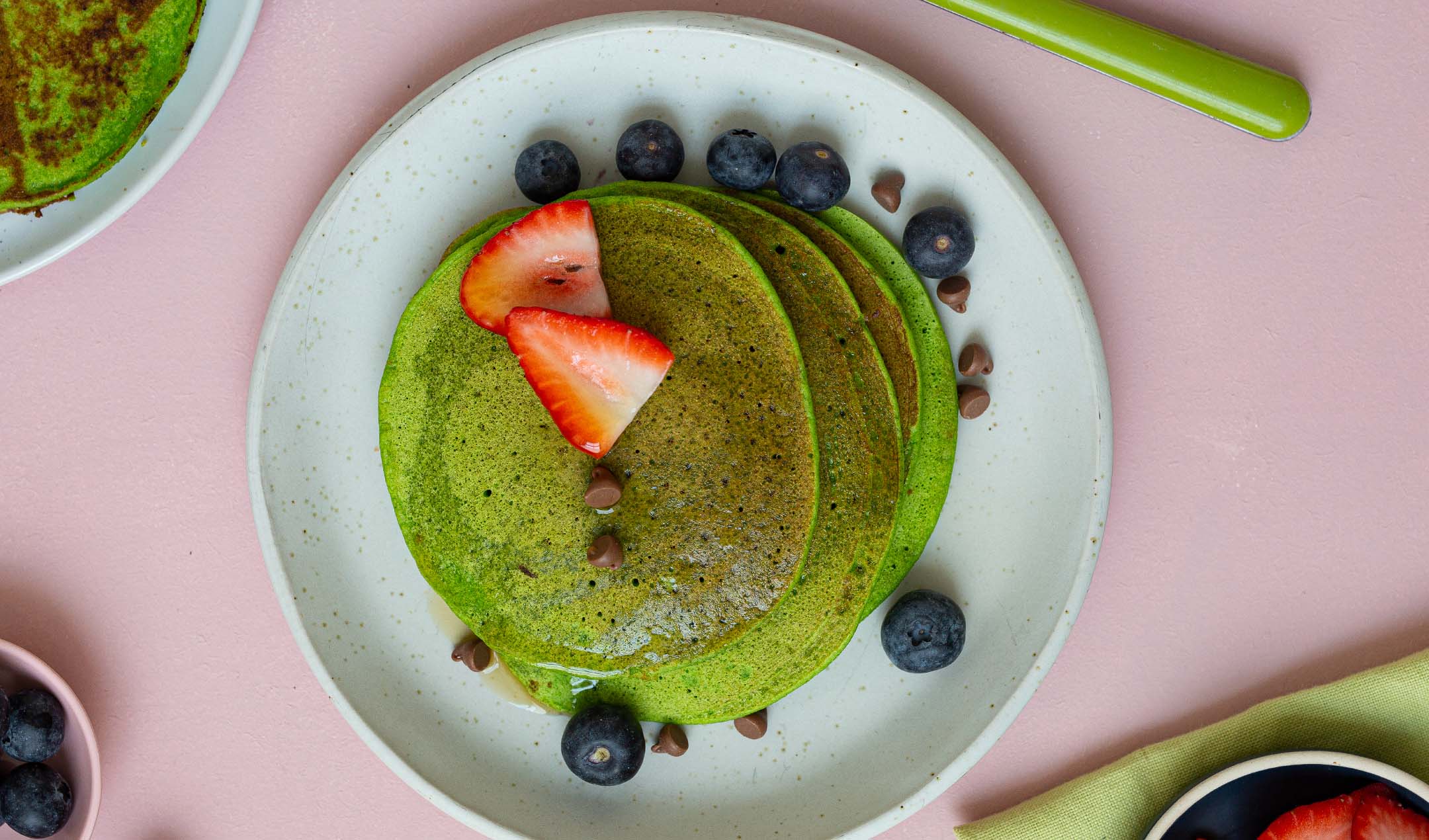 Green pancakes