Tick the ingredients you need to add your shopping list.
Place the four clementines in a saucepan and cover with cold water. Bring to the boil and cook for two hours.

Drain the water, reserving the clementines. When cooled, cut each clementine in half and discard the pips. Place the clementines (including skin, pith and flesh) into a food processor. Purée until smooth.
Preheat the oven to 190˚C/170˚C fan/gas mark 5. Grease a 20cm springform cake tin and line with parchment paper.
Beat the eggs and sugar together in a mixing bowl for two minutes until light and fluffy. Beat in the citrus purée.
Beat in the almonds and baking powder until just combined.
Pour the batter into the tin and bake for one hour until a skewer inserted into the centre comes out clean. Leave the cake to cool completely. The cake may dip slightly in the centre when cooled.
Beat the icing sugar and butter for the icing until fluffy, then beat in the juice until it forms a thick glaze.
Pour over the cake and decorate with the sliced clementine.
Nutrition Facts
Per Serving 471kcals, 21.8g fat (5.9g saturated), 65.6g carbs, 59.4g sugars, 9g protein, 3.8g fibre, 0.085g sodium
---
TOP TIP: You may need to cover the cake with a circle of parchment paper halfway through baking to prevent the top from browning too much.
Popular in Gluten-free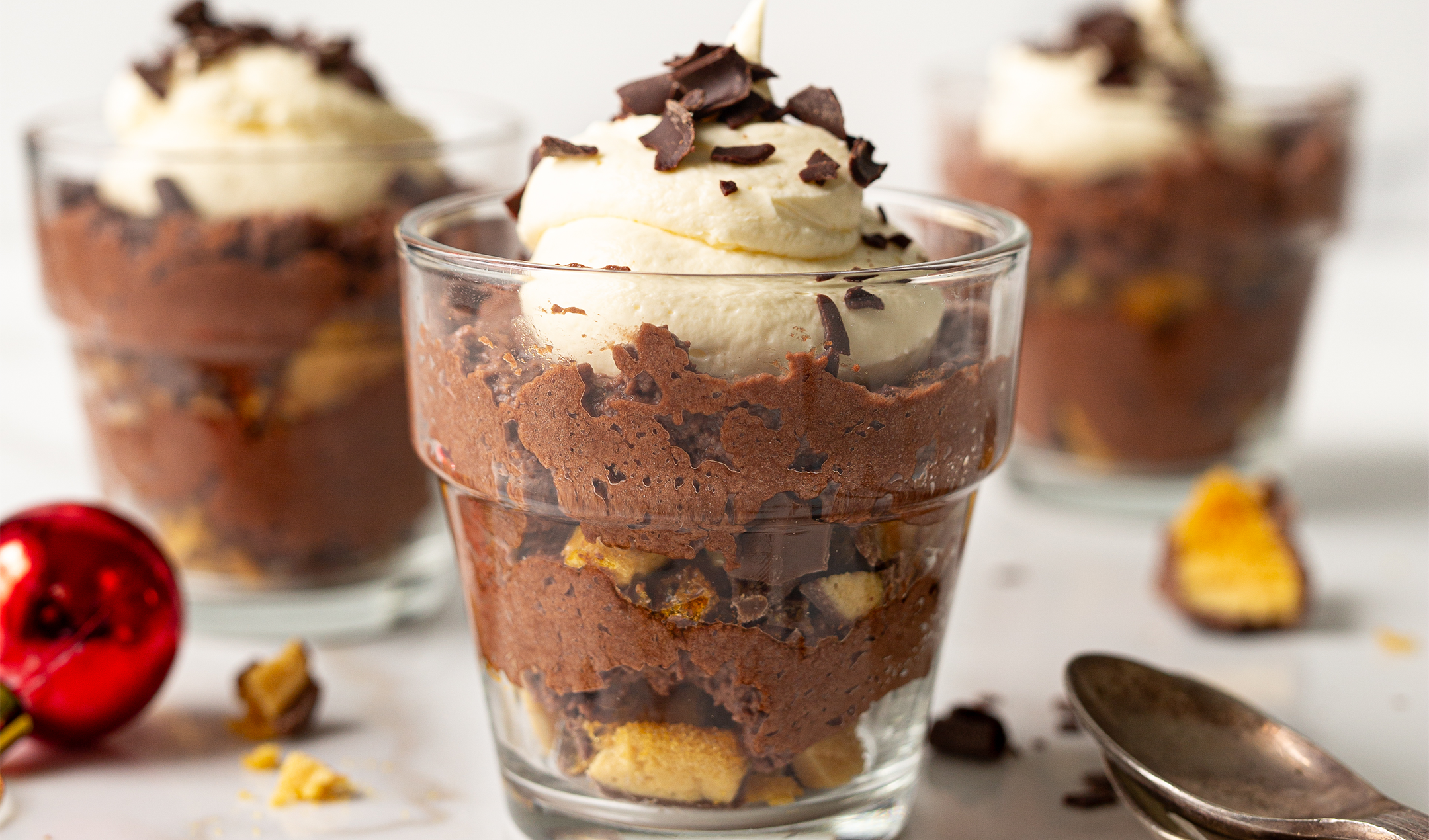 Gluten-free chocolate and honeycomb mousse by EUROSPAR