If you've made leg of lamb recently, here's how to get through the leftovers in style!
---
Leftover lamb ragù
Serves 4-6
Put 50g pancetta in a large pan over a medium-high heat and cook for 3-4 minutes until the pancetta releases its oils. Add ½ a finely chopped onion and 1 tbsp chopped rosemary and cook for 4-5 minutes longer. Pour in 120ml white wine and bubble for 2-3 minutes, scraping any sticky bits from the bottom of the pan using a wooden spoon. Add 2 x 400g tins of plum tomatoes and 250g leftover roast lamb and simmer for 10 minutes. Season to taste. Meanwhile, fill a large pot with salted water and bring to a boil. Add 350g pasta and cook until al dente according to the package instructions. Drain the pasta and immediately transfer it to a warmed bowl. Toss with the lamb sauce and 40g grated Parmesan. Serve immediately.
---
Shepherd's pie pasties
Makes 4
Heat 1 tbsp oil in a large pan over a medium heat and cook 1 finely chopped onion for 5-6 minutes. Stir in 200ml lamb or chicken stock, 2 tbsp tomato purée and 1 tbsp Worcestershire sauce. Bring to the boil, then simmer for 15 minutes until the liquid has evaporated. Stir in 220g leftover roast lamb and 100g frozen peas. Season to taste. Preheat the oven to 220°C/200°C fan/gas mark 7. Cut 1 x 500g pack of puff pastry into quarters, then roll each piece into a square measuring about 18cm. Divide 400g leftover mashed potato between the squares and top with the lamb mixture. Dampen the edges of the pastry, pull the four corners up so they meet in the centre, then press the edges firmly together to seal. Transfer to a baking tray, brush with beaten egg and bake for 20 minutes until golden.
---
Lamb, squash and couscous salad
Preheat the oven to 220°C/200°C fan/gas mark 7. In a roasting tin, toss 1 peeled, cubed butternut squash and 1 chopped red onion with 1 tbsp olive oil. Roast for 30 minutes. Place 350g uncooked couscous, 1 tsp ground cumin and 4 tbsp raisins in a large heat-proof bowl. Add 250ml boiling water, cover, and allow to stand for 6-7 minutes. Fluff the couscous with a fork. Stir in the roasted vegetables along with 500g leftover roast lamb, 100g roughly chopped pistachio nuts, 4 tbsp fresh parsley, the juice of 2 lemons, 1 tbsp lemon zest, 1 tbsp honey and some salt and black pepper. Toss to combine and serve immediately.
---
Lamb fritters
Serves 4
Heat ½ tbsp olive oil in a pan over a medium-high heat. Add ½ a chopped onion and 1 tsp curry powder and cook for 5-6 minutes. Remove and allow to cool. Cut 250g leftover roast lamb into 1cm pieces. Into a bowl, sift 130g plain flour and 130g self-raising flour. Add a pinch each of salt and black pepper, 250ml milk and 1 beaten egg.
Beat to form a smooth pancake-like batter. Add the lamb and onion to the batter and stir to combine well. Melt a knob of butter in the pan you used earlier. Working in batches, add spoonfuls of the batter to the pan and cook until golden brown on both sides. Serve hot with ketchup or mustard for dipping.
---
Leftover lamb tacos
Serves 6
Heat 2 tbsp olive oil in a pan over a medium heat.  Add 1 chopped red onion, the zest and juice of 1 lime, 3 crushed garlic cloves, 1 tbsp shredded fresh mint, ½ tbsp curry powder and ¼ tsp cumin. Cook for 4-5 minutes until the onions are soft. Add 450g shredded leftover cooked lamb and cook for 3-4 minutes until heated through. Season to taste with salt and black pepper. Serve the lamb filling with warmed small tortillas and serve with a selection of your favourite taco toppings.
Popular in Leftovers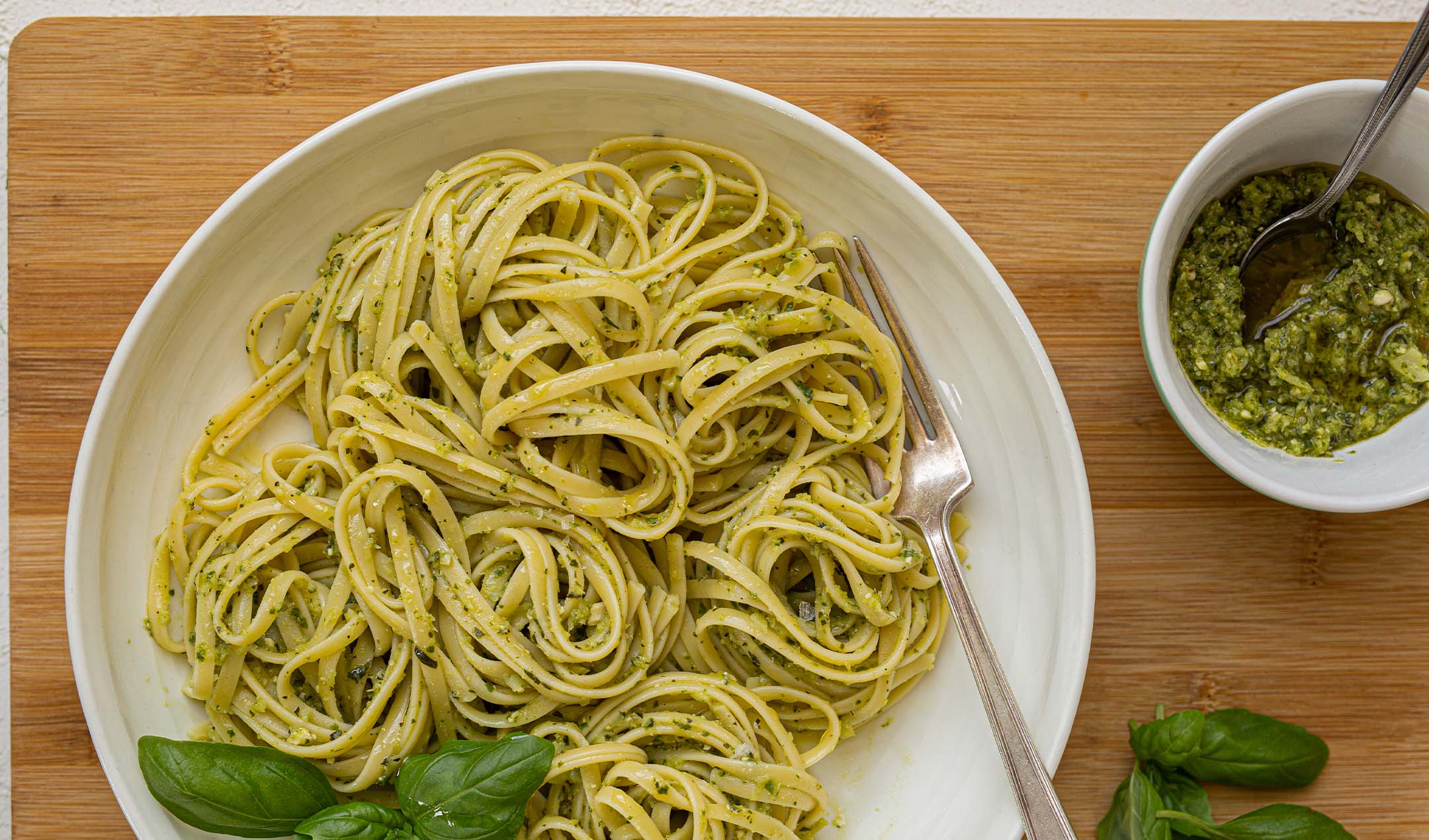 No-waste broccoli pesto pasta