Cheesy crackers
Makes about 24
In a food processor, combine
250g grated Cheddar, 200g plain flour, ½ tsp salt
and
200g very cold, grated butter
. Pulse a few times until crumbly. Taste and add more salt if desired. Form into a ball, wrap in cling film and refrigerate for 1 hour. Preheat the oven to 180˚C/160˚C fan/gas mark 4 and line two baking trays with parchment paper. Roll out the pastry on a floured surface and cut into crackers using a pastry cutter. Place on the baking trays and brush with beaten egg. Sprinkle with
caraway, poppy
or
sesame seeds
, or
sea salt
if preferred. Bake for about 18-20 minutes until golden brown.
Cheese-stuffed burgers
Makes 6
In a large bowl, combine
900g minced beef
with some
salt and black pepper
and a
dash of Worcestershire sauce
. Divide the mixture into six equal portions and form into balls. Press a cube of
Cheddar
into the centre of each ball and cover completely with meat. Form the balls into hamburger patties and grill until cooked throughout. Serve on toasted buns with your choice of toppings.
Cheese and bacon potato pancakes
Serves 4
Heat
2 tsp rapeseed oil
in a small pan over a medium heat and add
150g bacon lardons
. Cook until crispy, stirring frequently, then drain pancetta on kitchen paper and allow to cool. In a bowl, combine
250g leftover mashed potatoes
with the bacon,
1 beaten egg, 60g grated white Cheddar, 1 tbsp chopped chives
and some
salt and pepper
. Heat
3 tbsp rapeseed oil
in a large non-stick pan over a medium-high heat until hot but not smoking. Working in batches, use a medium ice cream scoop to scoop out portions of potato mixture into the hot oil. Press down on each scoop to flatten slightly and cook for 2-3 minutes on each side until browned. Drain on kitchen paper and serve with
sour cream
, if desired.
Easiest ever tomato and Cheddar soup
Serves 8
In a blender or food processor, puree
4 x 400g tins of tomatoes
until smooth. Pour into a saucepan over a medium-low heat. Stir in
1.4l vegetable stock, 350g grated red Cheddar
and
170g tomato purée
. Add
1 tsp dried basil, 1 tsp dried parsley, ½ tsp dried tarragon, a pinch of dried thyme
and some
salt and pepper
. Simmer for 30 minutes, stirring frequently, until cheese is melted and the soup is smooth.
Welsh rarebit
Serves 6
In a small saucepan, melt
30g butter
over a medium heat. Whisk in
2 tbsp plain flour
and cook, whisking, until golden. Whisk in
200ml dark beer
and continue whisking until the mixture thickens. Mix in
60g grated Cheddar, 2 tsp wholegrain mustard
and
1 tsp Worcestershire sauce
until smooth. Season to taste and remove from the heat. Toast
6 slices of bread
, then place on a rimmed baking tray. Cover with the cheese sauce, using a spatula to push the sauce over the whole surface. Place under a grill and cook until the cheese is bubbly and turns golden in spots. Serve immediately.
Popular in Family meals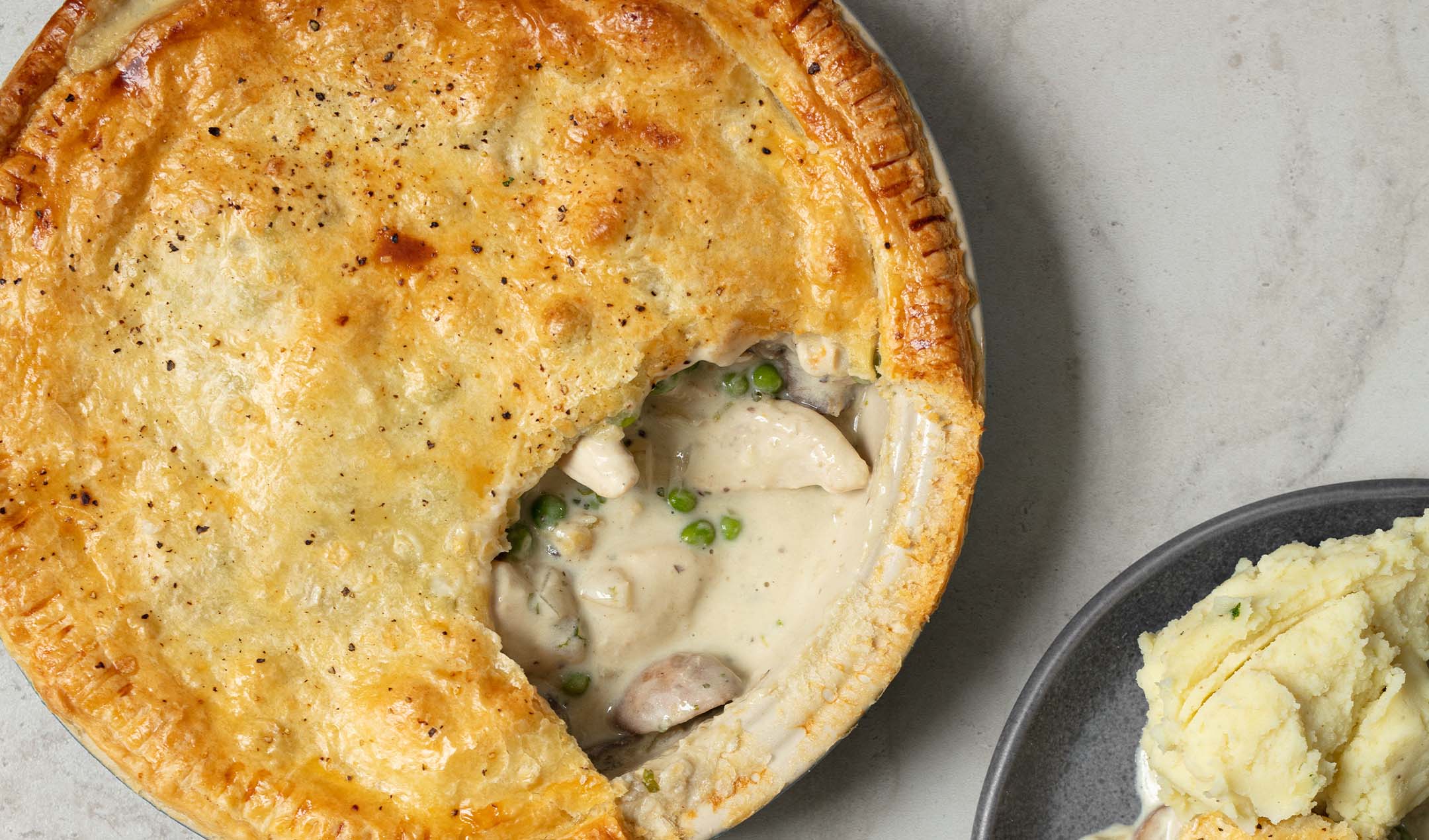 Chicken and mushroom pie