Irish cream liqueur brown bread ice cream

Makes 600ml
Preheat the oven to 190˚C/170˚C fan/gas mark 5. Mix
80g breadcrumbs
and
80g demerara sugar
together and spread them out on a baking tray. Bake for about 10 minutes, stirring every few minutes, until the sugar has melted and the breadcrumbs are slightly darker. Allow to cool completely. In a large bowl, beat together
2 egg yolks
and
1 tbsp honey
. In a separate bowl, whisk
2 egg whites
until firm. Fold
450ml lightly whipped double cream
into the egg whites, then carefully fold this mixture into the egg yolks. Stir in the caramelised breadcrumbs with
30ml Irish cream liqueur
and freeze the mixture until firm. About 20 minutes before serving, take the ice cream out of the freezer and place in the fridge to soften slightly.
---
Brown bread stuffing

Serves 5-6

Use a food processor to whizz
250g brown bread into crumbs
. Melt
60g butter
in a pan over a medium heat and cook ½ a large, finely chopped onion and
2 chopped garlic cloves
for 4-5 minutes until soft but not brown. Remove from the heat and add the breadcrumbs along with
2 tbsp chopped sage
. Season with
salt and black pepper
. Use this mixture to stuff the cavity of a
chicken
before roasting.
---
Brown bread and butter pudding

Serves 10

Preheat the oven to 190˚C/170˚C fan/gas mark 5. In a large bowl, combine
300g cubed brown bread
and
300ml milk
. Set aside to soak for five minutes. Stir in
1 beaten egg, 80g softened butter, 125g raisins, 50g mixed fruit, 110g dark brown soft sugar, a pinch of nutmeg
and
1 tbsp cinnamon
. Mix well to combine, then press the mixture into a 23cm square baking tin. Bake for about 35 minutes until golden and firm to the touch. Serve with
custard
.
---
Salmon with pesto crumb crust

Serves 4

Preheat the oven to 200°C/180˚C fan/gas mark 6. Line a baking tray with parchment paper. In a bowl, combine
200g brown breadcrumbs, 3 tbsp pesto,
some
black pepper
and a
pinch of salt
. Place
4 salmon fillets
, skin side down, on the prepared baking tray. Divide the pesto mixture over the fillets, pressing it on lightly with your fingertips. Bake for 15-20 minutes or until cooked to your liking. Serve with
broccoli
and
lemon wedges
.
---
Spaghetti with crispy garlic chilli breadcrumbs

Serves 4

Warm
80ml olive oil
in a pan over a medium-high heat and cook
12 chopped anchovies, 6 crushed garlic cloves
and
¼ tsp dried chilli flakes
for one minute. Stir in
100g brown breadcrumbs
and cook for 2-3 minutes. Season with
black pepper
. Meanwhile, bring a large pot of salted water to a boil and cook
400g spaghetti
according to package instructions. Drain well, reserving some of the pasta water. In a large warm bowl, stir together
2 egg yolks, 1 tbsp fish sauce, 1 tsp hot sauce
and 2 tbsp of the reserved pasta water. Add the pasta and toss well, adding more pasta water if the mixture looks dry. Add breadcrumb mixture and a
handful of chopped parsley
and toss well. Season with
salt and black pepper
, then divide between bowls and drizzle with
olive oil
just before serving.
Popular in Leftovers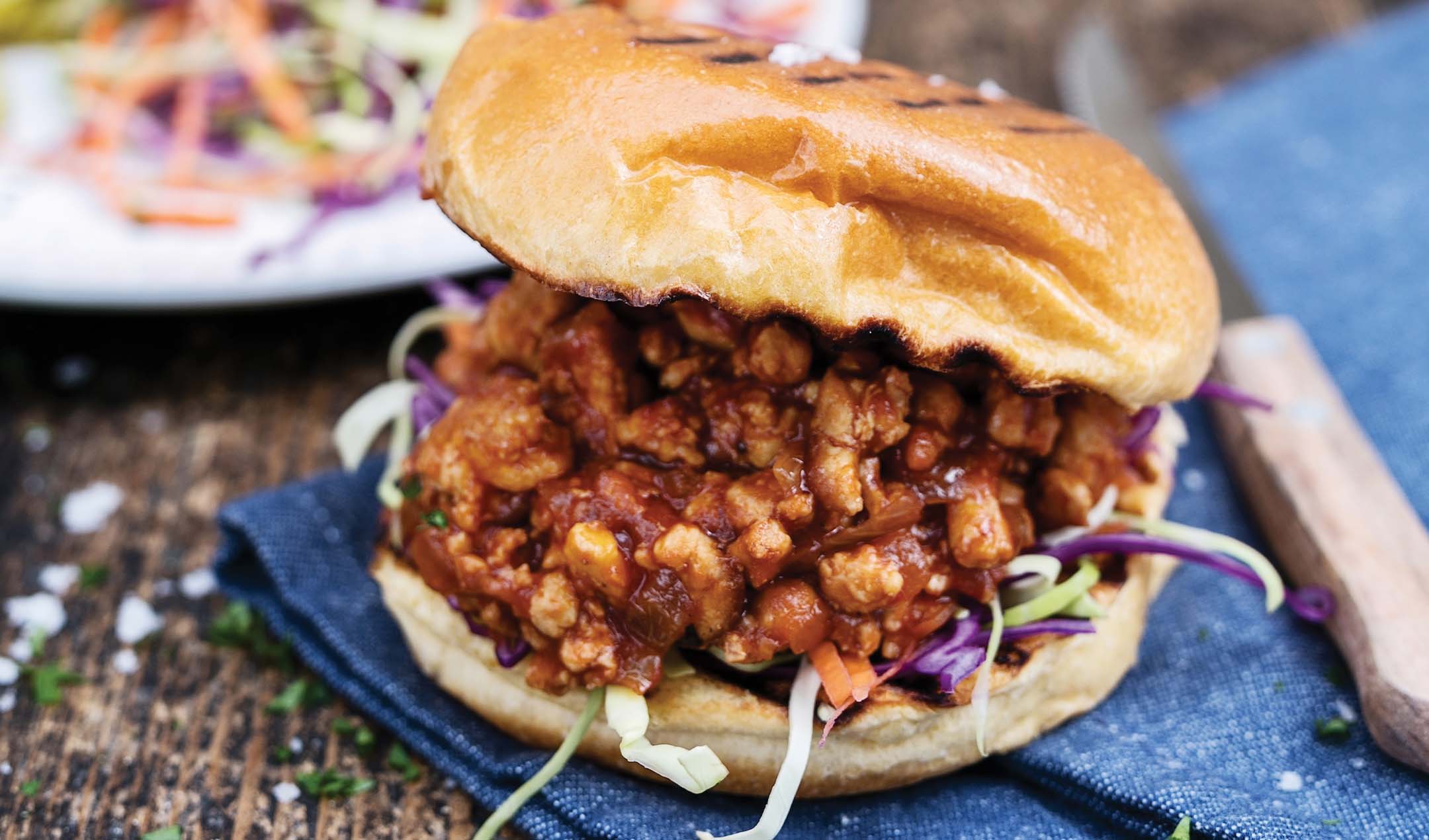 Turkey sloppy joes